In case you dont already know Squad's version10 alpha is released.
It comes with a long list of additions and improvements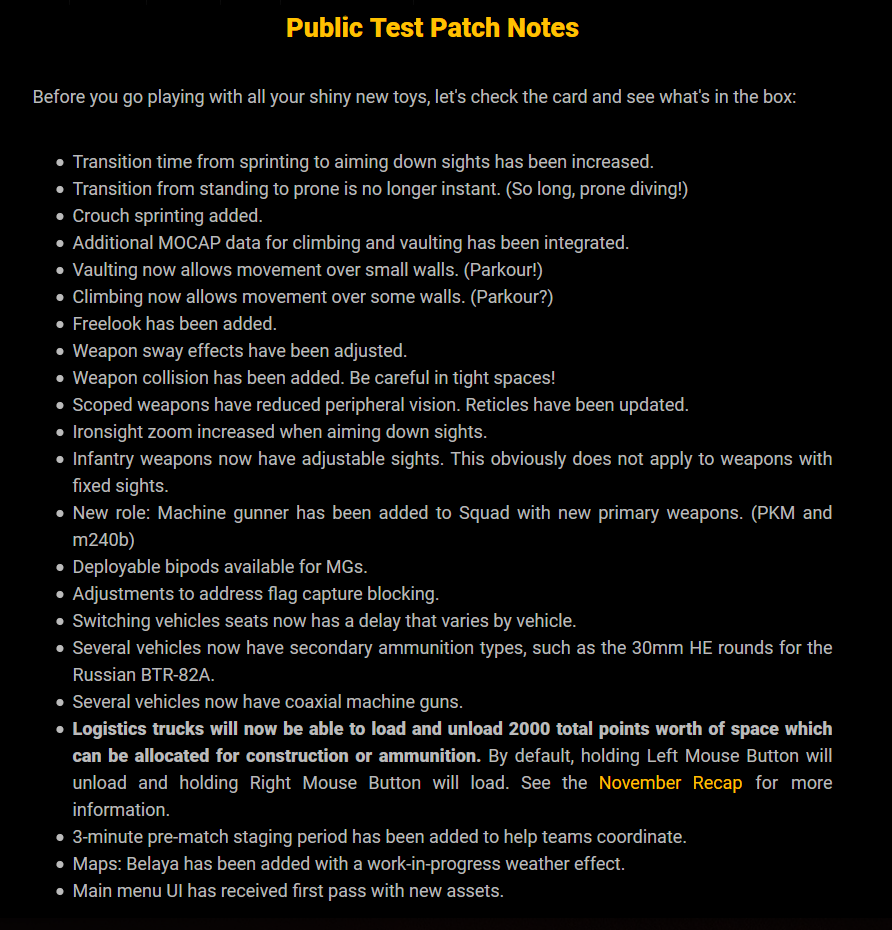 The ability to range your weapons is a much needed and highly effective feature. The bipods for the MGs are awesome... very accurate
biggest thing i noticed is that the stamina re-gens faster as well as goes down slow than before, making getting around a little bit easier than before.
The ability to climb walls is great too... you can now get the drop on enemies that think they have your approach figured out... nothing like jumping down and surprising a bunch from behind!
anyway if you havent tried Squad yet now is a great time... there are still some small bugs but it is the most refined version so far.