Moderator: Thaine
Pilot Officer

Posts: 685
Joined: Sun Apr 17, 2016 12:32 pm
Location: West Sussex, Great Britain
That was the intention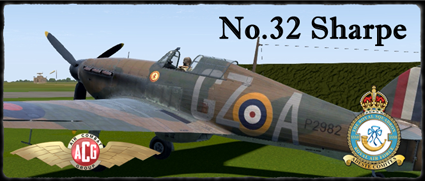 'Up there the world is divided into bastards and suckers. Make your choice.'
- Derek Robinson, Piece of Cake
---
Flight Sergeant

Posts: 365
Joined: Thu Aug 10, 2017 8:15 pm
Location: Cheshire. England
Contact:
Some proper nice flying there. You certainly made sure I had my hands full.
Titan Gladius Overclocked SLI Pro Gaming PC - Intel Core i7-7700K 4.2GHz (Kaby Lake), Corsair Vengeance LPX 32GB (2x16GB) DDR4, GTX 1080Ti ROG Strix OC 11GB, OcUK TechLabs AIO Liquid Cooler, 500GB SSD, 2TB HDD, Thrustmaster T.16000M FCS Hotas , Thrustmaster TWCS Weapon Control System Throttle, Logitech G Saitek Pro Flight Rudder Pedals, Delan Clip
---
Air Commodore

Posts: 12973
Joined: Sat Jul 14, 2012 12:15 pm
Location: Gloucestershire, England
Sapper wrote:Ha thought it was a tad unfair. No ammo and 4 on 1
Geordie is only 1/4 sized and 1/4 capable, so it was fair.....
---