Moderator: Thaine
Flight Sergeant

Posts: 622
Joined: Sun Apr 17, 2016 12:32 pm
Location: West Sussex, Great Britain
Happy birthday, Jammy! Enjoy your cake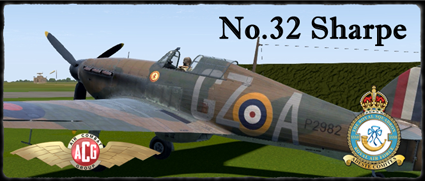 'Up there the world is divided into bastards and suckers. Make your choice.'
- Derek Robinson, Piece of Cake
---
Thanks awfully chaps!

I am proud to be a part of such a wonderful group of heroes, miscreants and warplane enthusiasts!
"Always strive to be better than who you were yesterday"
---
Pilot Officer

Posts: 894
Joined: Mon Oct 20, 2014 7:47 pm
Location: Bern, Switzerland
Contact:
Happy Birthday Jammy and HotLunch!
"We were the last bastion of defence.
After us, there was nothing."
Fighter Pilot Ken Wilkinson No 19 Sqn. Summer 1940.
---
Air Commodore

Posts: 12913
Joined: Sat Jul 14, 2012 12:15 pm
Location: Gloucestershire, England
Happy Birthdays to Hotlunch and Jammy!
---
Happy birthday Vukac and jammy!
---
Squadron Leader

Posts: 2061
Joined: Sat Sep 08, 2012 6:47 pm
Location: East Yorkshire, England
Happy Birthday chaps. Shit time to have a birthday though.
---
---
Happy birthday Donkey , Kubo .
"I saved you," cried that woman "And you've bit me even, why? You know your bite is poisonous and now I'm going to die"
"Oh shut up, silly woman," said the reptile with a grin "You knew damn well I was a snake before you took me in.
---
Flying Officer

Posts: 2734
Joined: Wed Sep 03, 2014 7:54 pm
Location: Cheshire, UK
Happy Birthday Donks, Happy Birthday Kubo
I must go up to the skies again, to the peace of silent flight, To the gull's way, and the hawk's way, and the free wings' delight;
And all I ask is a friendly joke with a laughing fellow rover, And a large beer, and a deep sleep, when the long flight's over.
---
Flight Lieutenant

Posts: 5125
Joined: Tue Jul 17, 2012 2:56 pm
Location: Derbyshire, UK
Contact:
Ruddy hell - I've missed loads!! Happy birthday Donkey, Kubo, Jammy, HotLunch, Vukac and Kagou!!
Our very own festive fairies
"A good landing is one you can walk away from. A great landing is one you can walk away from with your pint intact."
---