Moderator: Thaine
Happy birthday grunt
Always above, seldom on the same level, never underneath.

- Edward Mannock 73 victories
---
Happy Birthday Grunt!!!
"Ideals are peaceful. History is violent."
---
Hey Grunt, Happy B-day, man!
Adjutant, No. 111 (Fighter) Squadron.
Adstantes
Nor law nor duty bade me fight,
Nor public men, nor cheering crowds.
A lonely impulse of delight
Led to this tumult in the clouds
---
Thanks guys, I appreciate it!
---
Happy birthday, Tyrone!
And happy birthday to ACG's resident cheeky cunt, Kildren!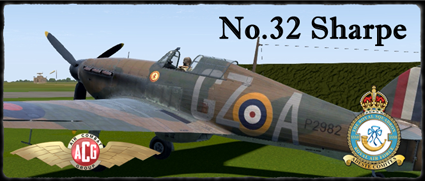 'Up there the world is divided into bastards and suckers. Make your choice.'
- Derek Robinson, Piece of Cake
---
Many happy returns of the day chap's.
"I saved you," cried that woman "And you've bit me even, why? You know your bite is poisonous and now I'm going to die"
"Oh shut up, silly woman," said the reptile with a grin "You knew damn well I was a snake before you took me in.
---
Happy Birthday Tyrone!
And my soul must be iron, cause my fear is naked
I'm naked and fearless, and my fear is naked.
---
Hi Kildren,
Hi Tyrone,
happy birthday to you guys!
Greetz
Whisky
---
Happy Birthday Tyrone and Kildren
---
Alles Gute zum Geburtstag Tyrone & Kildren.
Gelobt sei, was hart macht.
---