Moderator: Board of Directors
Posts: 98
Joined: Mon Mar 25, 2019 11:09 am
Damage inflicted by a Spitfire Vb trop.

Cheers,

Pattle
You do not have the required permissions to view the files attached to this post.
---
Squadron Leader

Posts: 1007
Joined: Wed Sep 16, 2015 10:47 pm
Location: Cloud hopping, East Sussex, England
Looks very effective, I trust it affects flight performance accordingly?
Cheers,
Paddy
They shall grow not old, as we that are left grow old:
Age shall not weary them, nor the years condemn.
At the going down of the sun and in the morning,
We will remember them.
---
Cheers!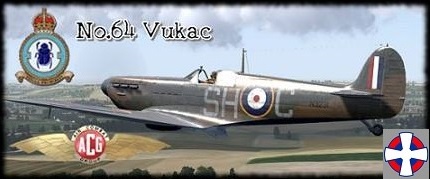 "Ideals are peaceful. History is violent."
---
Posts: 98
Joined: Mon Mar 25, 2019 11:09 am
Hi Paddy, I believe so. The hole in the cowling was that big, you could look in an just about see the manufacturing stamp on the engine
---
ATAG Pattle

wrote:

↑

Tue Dec 17, 2019 8:45 pm

Hi Paddy, I believe so. The hole in the cowling was that big, you could look in an just about see the manufacturing stamp on the engine
'To fly through cloud, through storm, through night.
Unerring, and to keep their purpose bright
Nor turn, until their dreadful duty done,
Westward they climb, to race the awakened sun'
---