Moderators: Board of Directors, Command
Leutnant

Posts: 517
Joined: Fri Mar 02, 2018 9:27 pm
Location: New Hampshire USA
and Ginger!
---
Certainly think it's worth another shot.
As long as Ginger can stop our own AA shooting us down...
---
Posts: 48
Joined: Sun May 05, 2019 10:10 pm
Yeah it was fun, with some tweaks and hopefully a couple more people I can see if we can make it happen again next Sunday perhaps.
---
that was great fun. thanks for sorting that out HK and Ginger
Mae'n hawdd bod yn ddewr y tu ôl i wal castell
---
Yeah thanks gents I had a blast.

Arc
---
Posts: 48
Joined: Sun May 05, 2019 10:10 pm
Updated the topic, check it out for edition 2!
---
Posts: 48
Joined: Sun May 05, 2019 10:10 pm
Official update: won't be able to organise anything this Sunday, I don't have time and won't be home either. So the even will be officially moved to 19:00 GMT on Sundat, January the 3rd.
The signups were also a bit bare, since there's a sale on now everyone who was still on the fence about purchasing FC still has plenty time to do so.
---
Flight Sergeant

Posts: 137
Joined: Sun Jun 04, 2017 3:47 am
Location: Lunenburg, Nova Scotia, Canada
Probably not the right place to ask this, but i'm assuming you guys are Flying Circus experts. I just got it for xmas and I'm having a terrible flicker issue with the prop disk (on the monitor, I'm on on VR). It's actually got horizontal lines that jump up and down the disk. Kind of like the way the horizontal hold on an old tv would work. visibility outside the prop disk is perfect. It's so annoying it's making the game unplayable. Anyone else had this happen? I'm hesitant to start tweaking things on my own, as I finally have my settings right for the campaign.

cheers

Mooch.
---
Hi Mooch, I'm a little confused. Are you taking about the monitor or VR? If VR this sounds like it may be "motion smoothing" in SteamVR (or "asynchronous time warp" on the rift, at least I believe it's called that, I have an index) - If that's on you can get weird artifcats on the propeller.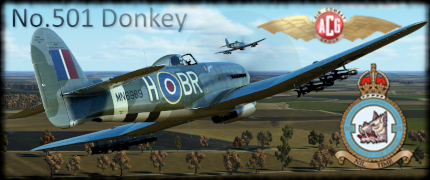 ---
Hello Mooch. You can try to change the parameter "prop_blur_max_rpm_for_vr" in the startup.cfg file. It's set to "-1" per default. If set to "155" it removes artifacts with motion reprojection in VR. The startup.cfg file can be found in your "\IL-2 Sturmovik Battle of Moscow\data" folder.
---