Moderator: Shadepiece
"The difference between ordinary and extraordinary is that little extra."
---
Kewl. Will redownload my client and have a go. Had some good fun with it already on Syndicate:)
---
Anyone fancy a server raid tonight at 2000BST? Syndicate seem to have the auto-balance shit turned off aswell.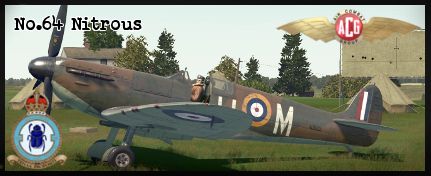 ---
Is BST the same as UK? If so it's 1 hour too late for me
---
Maybe instead of hopping into a CLoD serve on Sundays sometimes we could bums'-rush a BoS server with ACG types. Just a thought.
Flyby out
My Warrior creed:ACG; A good place to be.
---
Stand by for osprey retaliatory strike...
---
I guess a proper retaliation would be "It'll be a hot day in Stalingrad before..."
---
I wasn't clear, obviously. I meant that instead of flying a CLoD server BEFORE the campaign as some usually do, a trip to a BoS server until campaign time might be interesting. (how's that?)
Flyby out
My Warrior creed:ACG; A good place to be.
---
Gefahr erkannt, Gefahr gebannt.
Cooler Master HAF 932 / Gigabyte EX58-UD5 / Intel i7-920@3.6 GHz / 12 GB RAM / NVIDIA GeForce GTX970 4GB / SAMSUNG HD103UJ / SAMSUNG HD753LJ / NorthQ NQ-4775-850-Flex 850W / WINDOWS 7 64-bit / LG 42LE5300 / TrackIR / Saitek AV8R-MK3 / Saitek ProFlight Throttle Quadrant / Saitek ProFlight Rudder Paddels / Saitek ProFlight Cessna Trim Wheel
---
Soon I'll get another server up for campaign so would prefer that everyone jumps in ACG Public on Sundays, they can leave for Campaign onto the new server, then when done go back into ACG Public if they still want to fly. Sunday is ACG day.
---